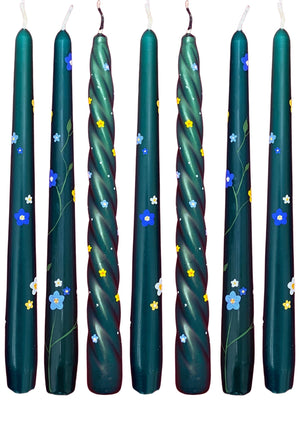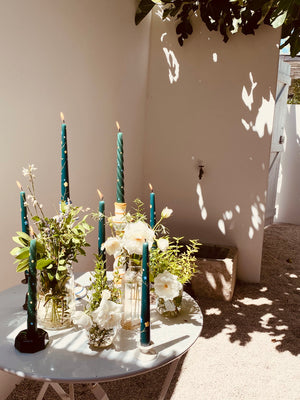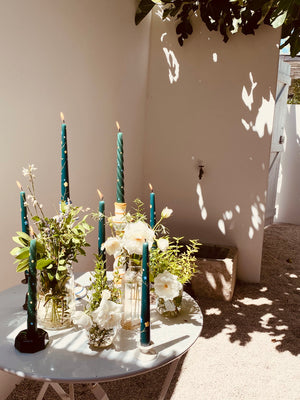 THE BOUQUET
The ultimate in floral tablescaping, this collection brings a chic look to any lunch or dinner. Perfect as a centrepiece in their own right, or alternatively pair with vases of fresh flowers.
Get in touch for large orders and custom colours to match your party theme colours or just your favourite tablecloth!
Includes 7 candles: 3 x Floral, 2 x Floral Vines, 2 x Floral twisty.
All candles are individually hand-painted and unique. There may be small variations between candles.
Tapered Candles:
9 inch (25cm) tall.

Approximately 7 hours burn time.
Twisted Candles:
10 inch (22cm) tall.

Approximately 6 hours burn time.
Please read our candle safety guide and note that once bought, candle safety becomes the responsibility of the purchaser.